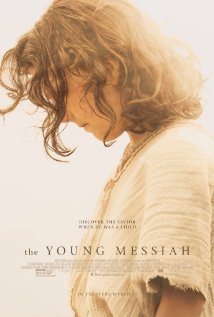 See praise for the film from the faith community here.
Read how Cyrus Nowrasteh came to The Young Messiah.
The Young Messiah is an upcoming American biblical drama film directed by Cyrus Nowrasteh and co-written by Betsy Giffen Nowrasteh and Nowrasteh, based on the novel Christ the Lord: Out of Egypt by Anne Rice. The film stars Adam Greaves-Neal, Sean Bean, David Bradley, Lee Boardman, Jonathan Bailey, and David Burke. The film revolves around a fictional interpretation of a seven-year-old Jesus, who tries to discover the truth about his life when he returns to Nazareth from Egypt.
Nowrasteh acquired the film rights in 2011, and wrote the script along with his wife Betsy Giffen. Chris Columbus developed the film through his 1492 Pictures banner and helped get financing through Ocean Blue Entertainment. Focus Features/Universal acquired the US distribution rights in 2014. Principal photography began on September 15, 2014 in Matera and Rome, Italy. The film was delivered (completion of post-production) in June, 2015.
Although the film was known throughout production as Christ the Lord, Focus Features announced on September 1, 2015 that it would now be called The Young Messiah. Nowrasteh said in a press release, "This new title better conveys how our film seeks to present a realistic portrait of Jesus as a child both grounded in faith and consistent with the adult Jesus revealed in the Bible."
The film is scheduled to be released domestically on March 11, 2016 by Focus Features.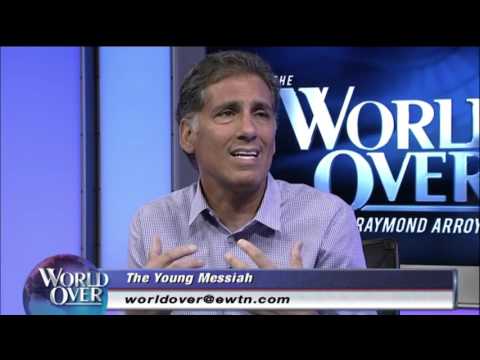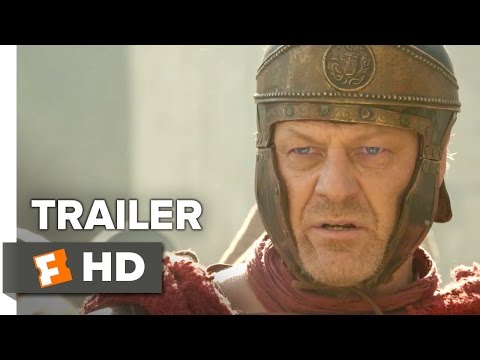 Praise from the faith community:
"Succeeds beautifully in imagining the mystery." – Steve McEveety, CEO, Mpower Pictures, Producer of "The Passion of the Christ"
"The Young Messiah is incredibly entertaining but just as much, it is spiritually inspiring and stimulating as we contemplate what the early years of Jesus' life entailed. You MUST see it." – Dr. Johnny Hunt, former head of Southern Baptist Convention, and Senior Pastor, First Baptist Church Woodstock
"I absolutely loved it. It is so fresh, unique, biblical, historical, captivating and engaging. My 10-year-old was riveted. My 13-year-old had her eyes opened. It was so impacting. Beautifully shot. I cannot wait for it to hit the theaters in March. You will want to take your friends – the conversations will be incredible!" – Christine Caine, President, A21
"It's a remarkable movie that is tightly paced, excellently scripted and well-filmed." – Bob Waliszewski, Focus on the Family
"I just loved The Young Messiah. We work with over 2 million kids and I'd love to see the students we work with have an opportunity to see this film." – Denny Rydberg, President, Young Life
"It was beautiful in every way." – Tami Heim, President, Christian Leadership Alliance
"…It is a powerful movie, and it sets the stage for understanding who Jesus is and what He does for our salvation." – Doug Beacham, Presiding Bishop, International Pentecostal Holiness Church
"I was very moved by The Young Messiah and found it to be one of the best biblically-inspired films I have ever seen." – Kevin Palau, President, Luis Palau Association
"Moving, inspiring, and hope-filled. For everyone who believes that Love wins. A MUST SEE!" – Rev. Gabriel Salguero, President, National Latino Evangelical Coalition
"Inspiring, entertaining, informative, and affirming. Amazing!" – Rev. Samuel Rodriguez, President, National Hispanic Christian Leadership Conference
"The setting, music, acting, and storyline all came together in a powerful and poetic manner." -Dr. John Stumbo, President, The Christian and Missionary Alliance
"It ignites your imagination of what it might have been like to know Jesus as a child. It makes his coming to earth seem so plausible and realistic!" – Ron Luce, President, Teen Mania Ministries
"The tears around me in the theater spoke clearly. This is the ultimate example of childlike faith, and it will also help kids seek goodness and kindness." – Anthony Begonia, Salvation Army
"I truly believe it will inspire rich conversations, deep questions, and point many people to the Bible – maybe for the first time!" – Karen Covell, Hollywood Prayer Network
"Thank you for a beautiful and well told story that gives a great introduction to the the message of the Gospel of Jesus and the whole New Testament. Thank you." – Denny Bellesi, Pastor, Coast Hills Community Church
"Eye-opening." – David West, Youth Pastor, New Season Church
"Beautifully shot and the acting was well done." – Jeff Redmond, Recovery Pastor, Bayside Church
"his movie is a tender portrayal of a childhood Jesus that shows great respect for historical accuracy as well as theological concerns." – Gary Brandenbur, Senior Pastor, Fellowship Bible Church Dallas
"I highly recommend this film to those who believe, to skeptics, to those who have an open heart for what could be." – Eric Bryant, Pastor, Gateway Church
"Very well done. Interesting take on events we can only speculate about." – Mark White, Pastor, Park View Bible Baptist Church
"The Young Messiah navigates the question of 'what did Jesus know and when did he know it' in interesting fashion." – Chris Spearman, Associate Pastor, Westwood United Methodist Church
"It invites us to imagine Jesus' own journey of self-discovery …sure to provoke conversations among Christians and non-Christians alike." – Tony Jones, author of Did God Kill Jesus?
"The highlight for me was the intimate talk between Jesus and Mary at the end of the film…" – Dr. Walt Winters, Former Director of International Ministries – Lutheran Hour Ministries
"Positive – Beautifully shot, the actors and actresses were terrific – loved the child who played Jesus." – Adam Hamilton, Senior Pastor – The Church of the Resurrection
"I want every pastor, priest, Christian leader, follower of Jesus and even those who are not believers to see The Young Messiah. You will be taken into an atmosphere where you are captivated at how Jesus must have dealt with being fully human and fully God." – Pastor Jay Dennis, Church at the Mall, Lakeland, FL
"A poem, a work of art, a symphony, a beautiful sunset – authentic truth in story form." – Marty Caldwell, EVP, Young Life
"I would recommend this film." – Kirk Blank, The Munce Group
"An emotionally soul capturing movie." – Andre Soto, Pastor, Woodcliff Baptist Church
"The Young Messiah is an imaginative and outstanding movie. It vividly portrays the early life of Jesus as a special boy who was much more than a carpenter's son. The entire cast does a remarkable job, especially Adam Greaves-Neal as young Jesus. We are pleased to award the film our 'Faith-Friendly Seal for ages 12-plus." – Dove.org
"An epic, exhilarating journey." – Avi Offer, NYCMovieguru.com
"This is a fantastic movie that engages the imagination in historical fiction, allowing us to see what it might have been like for Jesus as a child." – Jess Stainbrook, Founder,1615.tv
"Captivating, inspiring and deeply moving." – Cardinal Sean O'Malley, Archbishop of Boston
"A portrait true to biblical faith but without sentimentality….an exceptional movie, engaging from start to finish; a film worth seeing and owning and seeing again." – Archbishop Charles Chaput, Archdiocese of Philadelphia
"This presentation of The Young Messiah perhaps opens a door into people's hearts that otherwise would have been shut because either of their fear of God, anger with God or indifference to God." – Archbishop Thomas Wenski, Archdiocese of Miami
"An enthusiastic endorsement…will strengthen the faith of all who see it." – Bishop Daniel Jenky, Diocese of Peoria
"Seeing what it might have been like for Jesus as a child certainly opened a window where Scriptures are silent. In The Young Messiah, the family dynamics make a compelling story as Jesus begins to grow into his destiny as Savior of the world." – Sheila Hopkins, President, National Council of Catholic Women
"A wonderfully crafted and inspiring film for the entire family to enjoy and, perhaps, even be transformed by!" – Michael Theisen, National Federation for Catholic Youth Ministry, Director of Ministry Formation
"Beautiful film with a compelling story." – Rev. David Guffey, Family Theater Productions
"Engaging, tender…fall in love with Jesus Christ all over again." – Lisa Hendey, CatholicMom.com Founder and Editor
"Keeps the story very consistent with what the Scriptures tell us." – Sister Rose Pacatte (Sister Rose at the Movies)
"A powerful testament to a lived faith." – Rev. Steve Sallot, Vicar General, Diocese of Orange
"Very inspirational for families; can provide a wonderful discussion for parents and their children not only about Jesus, but what does it mean for all of us to grow up in faith filled families." – Rev. Felix Just, S.J., Ph.D, Loyola Institute
"A unique view into the Holy Family and a young Jesus." – Randy Raus, President/CEO, Life Teen Inc.
"Beautiful, haunting, thought provoking, and deeply, deeply reverent." Jenny Uebbing, Catholic News Agency/Mama Needs Coffee
"I think it will be great for my imagination for many weeks and many months to come…the way that faith is challenged in very complex situations but at times there is a clarity that shines through and a simplicity of the faith that is just- inspiring and leaves you with a sense that God enters into this violent world and brings something very different." – Bishop Thomas Olmsted, Diocese of Phoenix
"Beautiful. Very human. A wonderful presentation on the child Jesus" Sr. Joan Paula Arruda, Daughters of Saint Paul, superior
"A beautiful depiction of Jesus as a child. Something we have never seen before!" -*Heather Flynn, LIFT MINISTRIES, Director
"Great exploration of the humanity of Jesus the Son of God in the context of family life and the hidden moments of his childhood." -Jaymie Stuart Wolfe, Boston Pilot Columnist and Pauline Books and Media, author and editor